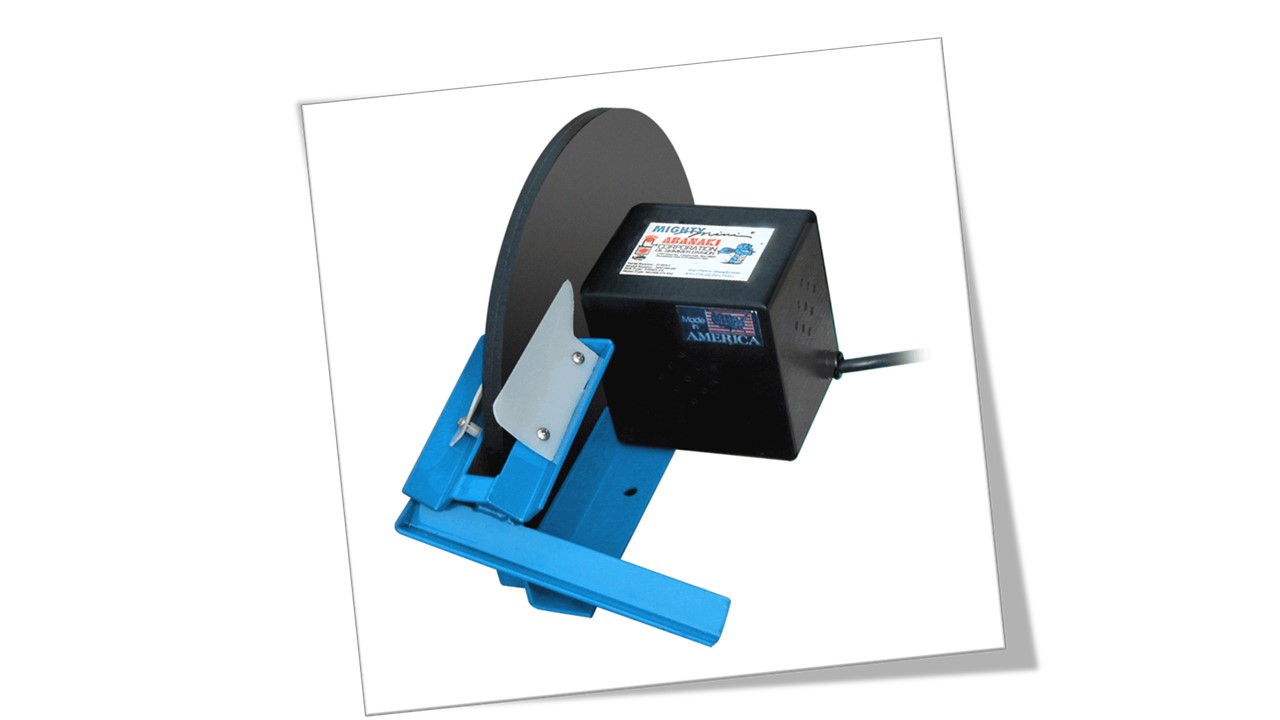 Disk oil skimmer provides an inexpensive way to remove unwanted tramp oils from CNC coolants and parts washers.
Disk Oil Skimmer Operation
Disk oil skimmers rotate a disk-shaped medium through the liquid. Oil is wiped off and discharged into a collection container in a manner similar to belt oil skimmers. When specifying disk diameter, it is important to consider reach, the portion of the disk that actually gets immersed. Less disk area in the fluid means less oil removed. Obviously, fluctuating fluid levels can be a real problem. Also, it is important to look at how much of the disk the wipers are actually wiping. If they wipe only 2 inches from the edge, then any reach into the fluid beyond 2 inches is wasted. As a result, removal capacities for disks can be relatively low.
When properly selected and applied, disk oil skimmers are highly economical solutions for separating oil from water to allow its reuse or safe disposal.
Find out more about Abanaki Mighty Disk™ oil skimmer that cuts cost and can be used almost anywhere.
---
Video: How To Tell If You Are Buying A High Quality Disk Oil Skimmer
---
To learn more about oil skimmers, please contact our experts at 440-543-7400 or visit our website: www.abanaki.com
---
---
You are just one step away from downloading Abanaki's most detailed resource on our oil skimming equipment. Simply click at the button to get your ultimate guide now.