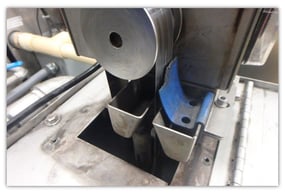 An oil skimmer is a device that uses a belt, tube, or disk placed directly into the product containing oil. The belt, tube, or disk attracts the oil by breaking the surface tension of the water and then runs back to the machine to be wiped clean. If your skimmer is sized right, it will be able to pull the free-floating oil from anywhere in the tank or pit. Oil skimmers should be purchased more by size than by the volume of oil to ensure you are able to skim from the whole surface area.
What Size of Oil Skimmer You Should Purchase?
Oil skimmers operate with a very basic principle. That basic principle is the breaking of surface tension to attract oil to the belt or tube. Because of this design, it is critical to size the oil skimmer according to the surface area being skimmed rather than the amount of oil in the tank.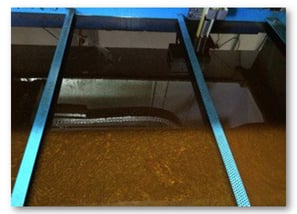 For example, you could have a tank or pit that measure 144 square feet but only contains 2-4 gallons of oil at any particular time. Sizing the oil skimmer according to 2-4 gallons versus the surface area would yield unproductive results. Yes, you may only have small amounts of oil, but if your oil skimmer is undersized, that oil skimmer will not have enough power to break the surface tension with enough force to bring oil from the other side of the tank.
Therefore, you could run the oil skimmer for days and never retrieve the oil from the far side of your collection point. Always take into account how large of an area you want to skim oil from when determining what oil skimmer will work best for your application.
---
---
Video: How To Tell What Skimmer You Need For Your Machine Coolant
---
To learn more about oil skimmers, please contact our experts at 440-543-7400 or visit our website: www.abanaki.com
---
There is a skimming system for virtually any application. Simply fill up the form to your right or click at the button to get your ultimate guide now.