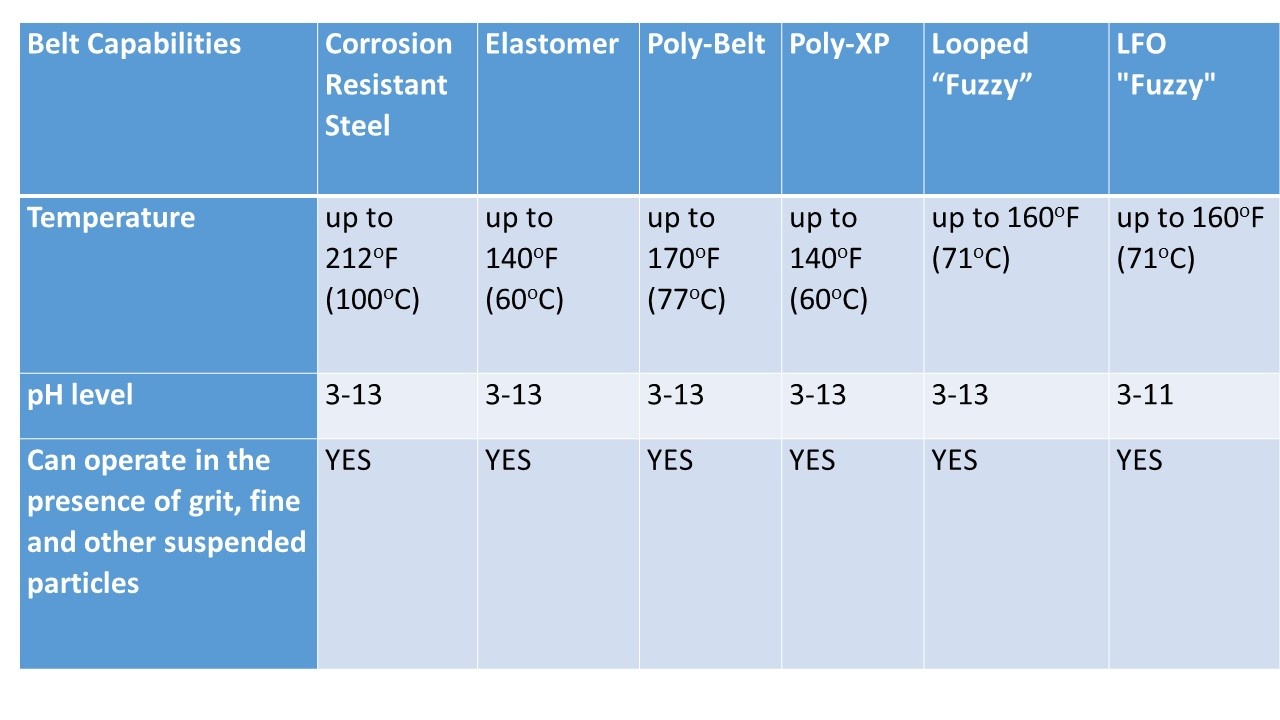 No two skimming applications are perfectly alike and require forethought as to collection conditions. It is interesting to know that using different types of oil skimmer belt materials may improve the performance of an oil skimmer. In a parts washer application, temperature and pH levels may cause the need for a different type of oil skimmer belt so that the oil skimmer can work more effectively.
There is a great deal of variance in applications where belt skimmers are present. Figuring out what would be the best belt material for your belt skimmer will depend on a few factors. For the most part, belts pick up the oil in the same fashion so the big difference is finding what will give you the longest operating life. The two factors that play into your belt choice the most is your combination of temperature and pH levels.
Temperature provides a textbook example of these changes. Boiling temperatures can be catastrophic with the wrong skimmer belt type. The chart below indicates the appropriate belt for the most common applications. The guidelines below are general, actual performance of belts will depend on the variables of each application. Heat, for example, increases a belt's sensitivity to pH levels. To help choose the right belt for your application, Abanaki offers free samples of the available belt material for testing.
For more information about our oil skimmer belt selections, please request our oil skimmer belt guide by using the button below, or contact us via phone at (440) 543-7400 or via e-mail at skimmers@abanaki.com