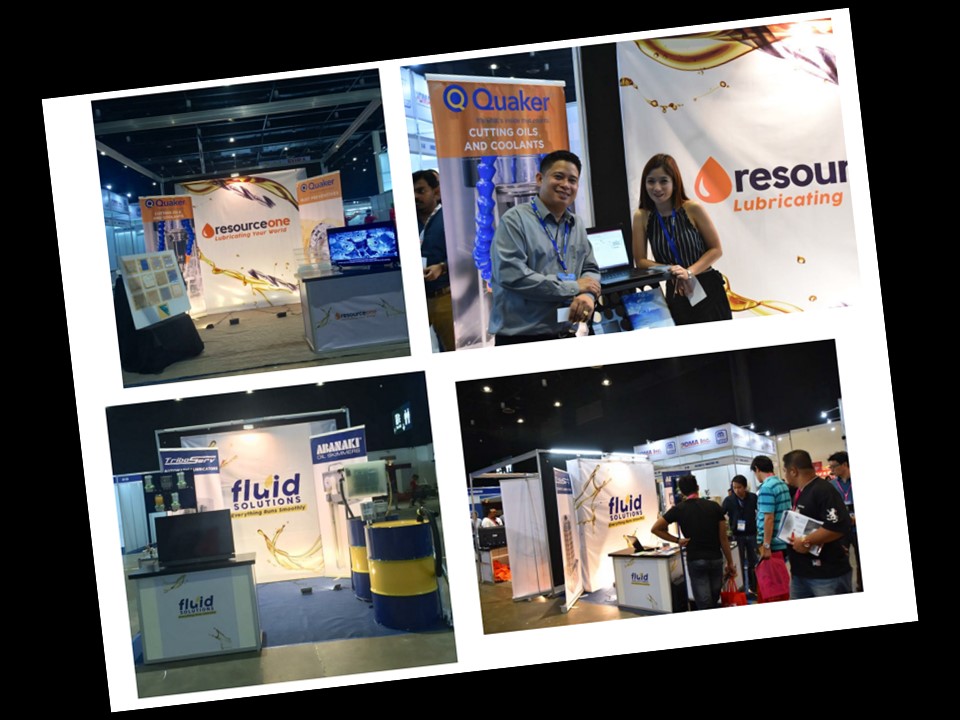 Abanaki is proud to announce that our technology partner in the Philippines, Resource One/Fluid Solutions, exhibited at the International Metalworking Philippines (IMTP2018) Show, held in Manila in August of this year. The show, which is backed by associations based in industries such as die and mold making, aerospace, and automotive parts manufacturing, saw participation from companies located in eleven different countries.
With the manufacturing sector seeing tremendous growth recently in the Philippines, IMTP2018 provided an excellent venue for vendors and manufacturers to establish new relationships. This was certainly the case for the representatives from Resource One/Fluid Solutions, who source the best and most appropriate lubricating technologies and coolant maintenance equipment for the most demanding applications in metalworking, as they were able to showcase some bright new stars in their product line.
One such piece of equipment is the Abanaki Oil Boss Oil Skimmer, a new addition to the Abanaki coolant maintenance range. The Oil Boss is designed for use with machining centers, namely keeping tool coolant free of tramp oil, which is imperative for extending coolant life and reducing bacterial growth in coolant sumps. These units are small but robust, with an effective magnetic mounting system that allows the unit to be located for easy access. The magnetic mounting base also makes these units portable, so they can be moved from machine to machine as needed. This versatility makes the Oil Boss uniquely capable of conquering your shop's coolant cleaning demands.
To learn more about the Oil Boss, please contact Abanaki Corporation at 440-543-7400 to find their solution or click the button below to get our Oil Boss Oil Skimmer brochure.