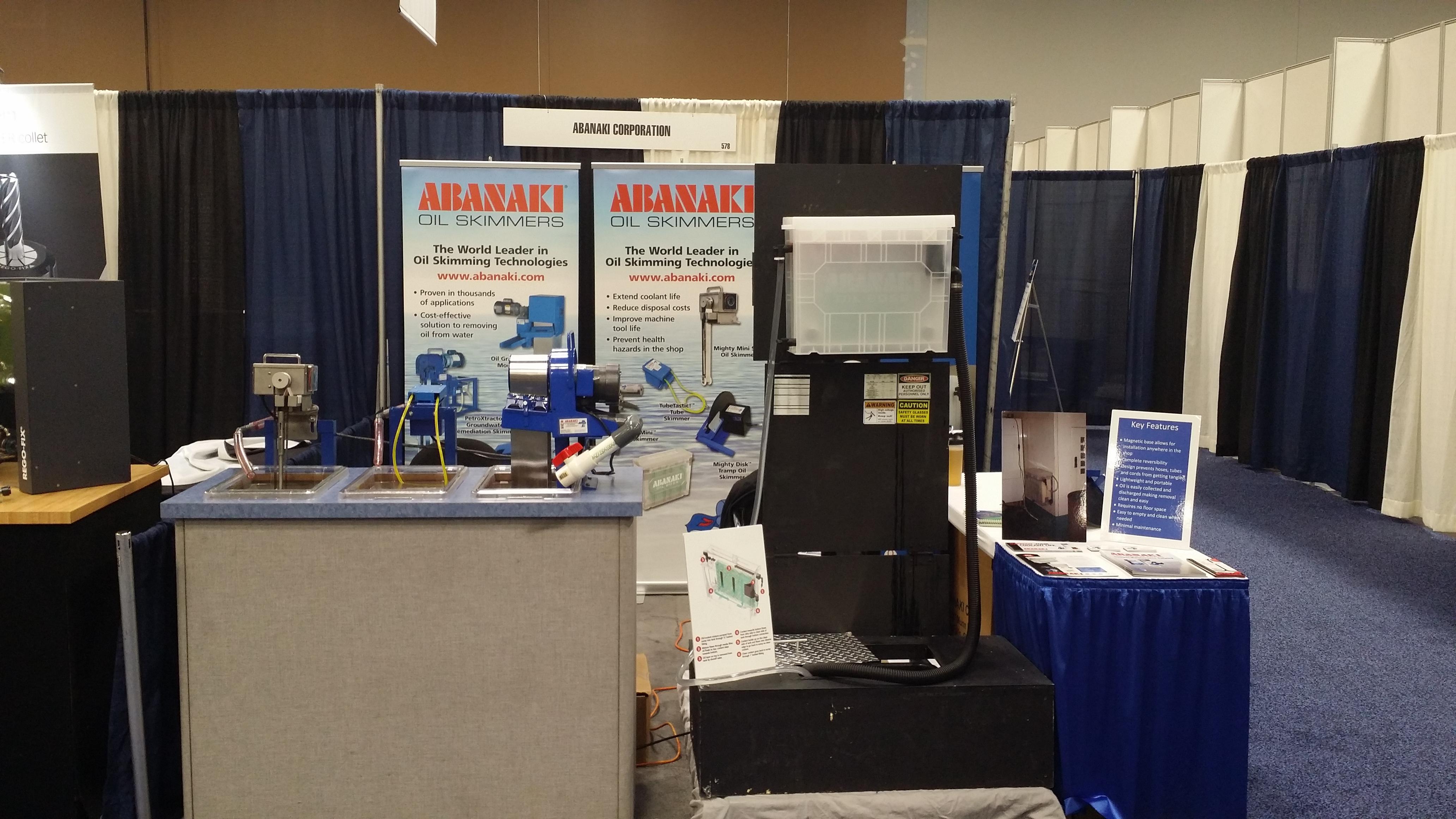 Presented by the Precision Machined Products Association and co-presented by Production Machining Products Finishing and Modern Machine Shop, the Precision Machining Technology Show (PMTS) addresses product technology, process innovation and business development in the precision machined parts industry. Founded in 2001, the biennial event includes an exhibit hall, machining demonstrations, show floor knowledge centers and classroom style technical sessions.

The Oil Boss is an innovative tool that keeps coolant free of oil and ultimately extends tool and coolant life. Additionally, it reduces expenses that would typically be used on maintenance and disposal.The Oil Boss comes equipped with Magni-Cling technology, which allows it to be hung from any metal surface in the shop. The magnetic backing allows for easy on/off portability, allowing you to clean all the sumps on site. Oil laden fluid is pumped up from the sump through the inlet valve of the Oil Boss. From there, the fluid passes through a media system, slowing the flow and allowing the oil to be filtered. The clean fluid passes through a second chamber and back to the sump below, leaving your tank with cleaner fluid in no time at all! The filtered oil can be easily discharged for clean and easy removal. In some instances, companies may be able to re-use the skimmed oil elsewhere or sell it for recycling, choosing to keep their part of the world cleaner.
Our sales team had a great time meeting with many of the professionals there and raising awareness of our product. Many of the attendees were impressed by the Oil Boss Oil Skimmer efficiency and oil collection capabilities. If you could use a means of collecting oil from water or coolant in any applications, you can contact Abanaki at (440) 543-7400 or e-mail us at skimmers@abanaki.com.