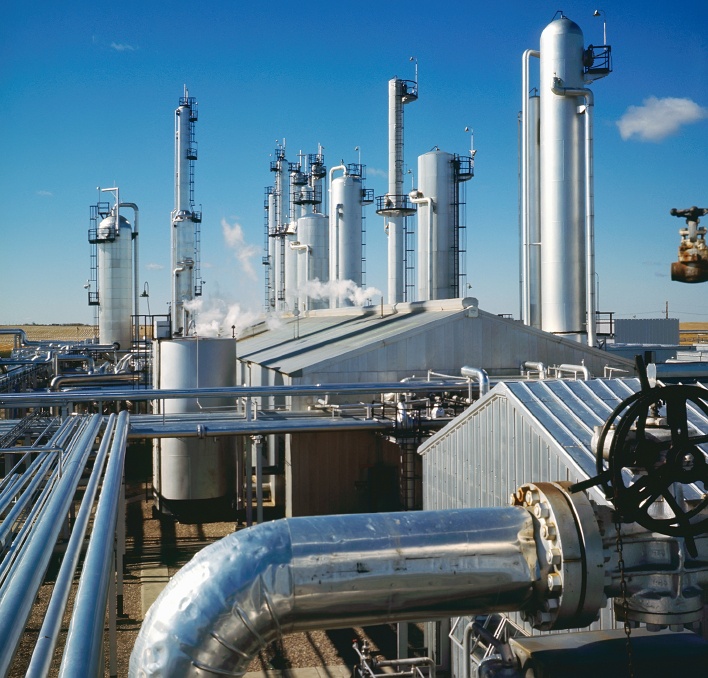 Refineries are capable of producing gasoline, jet fuel, or even asphalt and, like most large-scale high capacity plants, require process optimization and advanced process controls.
Oil skimming is a popular method for capturing and removing oil from wastewater in plant treatment systems. This process is mandatory to avoid fines and to produce fuel as economically and environmentally friendly as possible. Abanaki Corporation has successfully specialized in refinery oil skimmer technology for over 40 years. Oil skimmers work by making use of the differences in specific gravity and surface tension between oil and water. These physical characteristics allow the belts to attract oil and other hydrocarbon liquids from the surface of the fluid. Abanaki belt skimmers can be used in applications as deep as 100 feet.
By implementing an oil skimming solution, the goal to recapture 100% of all hydrocarbons before they go down the drain, can be achieved. The oil skimmer collects the bulk of the hydrocarbons and sends them back to a crude tank. Any residual oils can be removed through filtration or chemical treatment. The oil skimmer is operated 24 hours a day 7 days a week. A refinery oil skimmer requires very little oversight, no maintenance, and the time saved more than offsets the electrical costs.
The Model 8 oil skimmer is the most widely used Abanaki oil skimmer. Its size and removal capacity make it suitable for most applications. From a mere shimmer on top of water to a heavy oil slick, the Model 8 oil skimmer performs efficiently, removing up to 40 gallons of oil per hour.
The new solar-powered version of Abanaki's popular Model 8 Oil Skimmer is available. It removes oil at up to 40 gph, where electrical power is unavailable or inconvenient.
The Abanaki Model MB oil skimmer is a dependable and effective means of removing oil from water and water-base solutions. Often, oil skimming by itself will reduce oil to an acceptable level of water purity. Depending on the characteristics of the liquid, it is possible for the Model MB alone to reduce oil content to less than five parts per million in water. The unit can be used as a pretreatment before filtration, and in conjunction with a coalescing system.
The Model 4 oil skimmer utilizes a continuous belt and wiper to remove up to 20 gallons of oil per hour from the fluid surface.
Depending on the application, a belt skimmer such as the units described above can be used or a tube skimmer like the Oil Viper would be another viable solution. The Abanaki Oil Viper tube skimmer is a surface oil skimmer that effectively removes floating surface oils by means of an oleophilic (oil attracting) 3/4 inch diameter continuous looped tube. The tube extends out over the surface of the tank or pit and collects the free floating oils.
The Oil Viper has a specially designed method for removing the oil from the tube. It has a unique wiper combination attached to the tube itself in addition to the ceramic wiper on the skimmer. The result is a virtually oil free tube as it leaves the oil skimmer for quicker oil removal. Removal rates can be as high as one hundred gallons per hour. It can be used in either shallow tanks or reservoirs.
To find out which of our skimmers would suit your application the best, please contact our experts at 440-543-7400, or click the button below to get our most detailed resource E-Book on our oil skimming equipment.