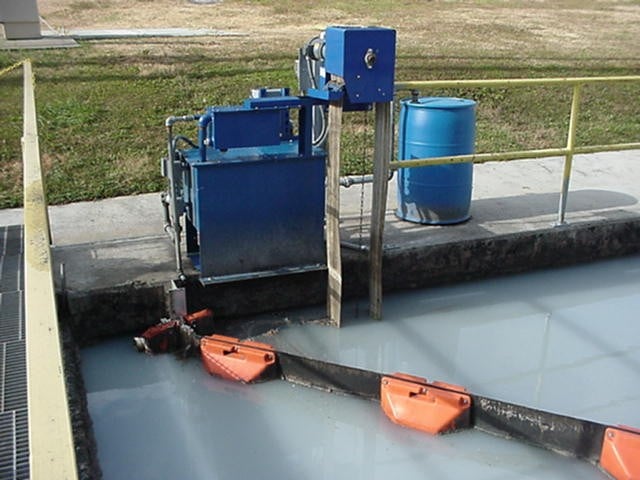 A common misconception is that you can buy a smaller skimmer based on gallons-per-hour skimming capacity for a big job to save money. However, purchasing a small or mini unit instead of an industrial sized skimmer can be an ineffective method of oil skimming.
Oil Skimmers Selected by Size of the Area
Oil skimmers should be selected by the size of the area that needs to be skimmed, not just by the amount of oil needing to be removed. Choosing an oil skimmer that has the capacity to remove at least 2 times the capacity needed by the application should be the deciding factor.
Oil Skimmer Capacities
Oil skimmer capacities are based on optimum conditions and homogeneity of oil. Viscosity, temperature of the water, and other factors can affect the amount of oil picked up by an oil skimmer. It is impossible to accurately predict how fast your oil will be picked up. Therefore, as a rule of thumb, purchase an oil skimmer that is rated at least twice the capacity needed.
Make the Right Decision
Paying a cheap price up front might result in you paying more in the long run. It's best to invest in a quality skimmer that is from a reputable vendor from the start. Oil skimmers are simple in design, but you will still be better off with a skimmer that is manufactured with the highest quality. It will operate efficiently and consistently for a longer period of time. Removing oil from water is a necessary practice in most industrial applications. Spend your money wisely to get the job done right.
Remember…
Selecting an oil skimmer can be a complex decision-making process. There are various factors you have to consider about your application when choosing the right skimmer. Abanaki oil skimmers are durable and built to last, even in harsh applications. They have been proven in thousands of applications and are an environmental solution to unwanted oil in water. Abanaki sales reps have a vast knowledge on a wide variety of industrial applications. They are always available for phone calls, emails, or on-site consultations to help you find the right skimmer for your application.
---
Oil Skimmers Get the Dirty Jobs Done
---
To learn more about oil skimmers, please contact our experts at 440-543-7400 or visit our website: www.abanaki.com
---
---
You are just one step away from downloading Abanaki's most detailed resource on our oil skimming equipment. Simply click at the button to get your ultimate guide now.