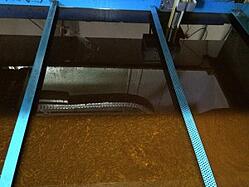 A crucial step many industries must take in a manufacturing process is to remove oil from water. Whether it is to comply with government standards and avoid fines or trying to cut down on disposal costs, there are a number of advantages companies enjoy when they use oil skimmers to remove oil from water.
Reasons to Remove Oil from Water
Here are six reasons why manufacturers need to remove oil from water and how Abanaki oil skimming technologies offer a cost-effective solution.
Gallon of used motor oil can contaminate million gallons of fresh water.

The U.S. generates billion gallons of waste oil each year and million gallons are not disposed properly.

Sources of oily wastewater include exhausted oil emulsion from machine tools, used coolants, water used in parts washing and grease from food processing, etc

Dumping oily wastewater into a storm sewer could lead to years in prison and/or hefty fines.

Hiring a licensed disposal firm to haul away and treat oily wastewater or coolant can cost larger manufacturers thousands of dollars per month!

Oil skimmer technology can dramatically reduce the water content of waste oil that must be disposed of or recycled.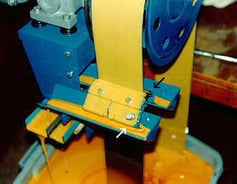 "Oil and water don't mix," a statement that manufacturers in a variety of industries have come to learn the hard way. Oil skimming technologies offer an environmentally safe, highly economical approach to separating oil and water prior to disposal.
---
To learn more about oil skimmers, please contact our experts at 440-543-7400 or visit our website: www.abanaki.com
---
In this video, you will see how do different sizes Abanaki oil skimmers work with different media types.