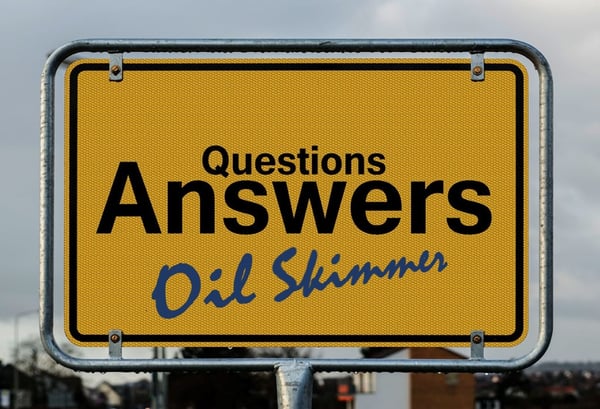 I have numerous totes that only need oil skimmed out every once in a while. Do you have oil skimmer that easily movable?
A good fit for this application usually ends up being our Tote-It belt oil skimmer. At about 40 pounds, this unit is easy to carry from one tote to the next. This belt oil skimmer comes in different belt widths and lengths to help customize how much oil will need removed and the tank dimensions.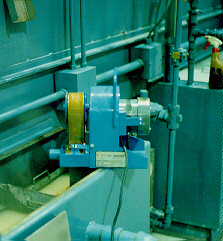 This level of mobility can eliminate the need for having one belt oil skimmer for every tote or trying to carry around a more cumbersome unit to each tank.
When should I use a belt skimmer and when should I use a tube skimmer?
Belt Skimmers provide the highest pickup rates because belts have more surface area than tubes. Belt skimmers may be mounted on a frame over a sump, pit, or pond, or they may be mounted directly to the top or side of a tank. The pulley is located near the bottom and the belt extends above the fluid surface, accommodating fluctuating fluid levels. Belts are easier to manufacture than tubes and therefore come in a wider variety of materials to meet the specific requirements of the application and the type of oil to be removed. The belt-and-pulley design is simple and reliable, enabling belt skimmers to be used in harsh applications with little maintenance, even in high or low temperatures.
The Tubetastic line of Tube Skimmers can be used in the same applications as belt skimmers, however they have certain advantages. Tubes are useful in applications where there is no top access to the coolant sump. The tube breaks the surface of the oil laden coolant causing oil to stick to the tube. The oil is then wiped off and discharged into the oil collection container.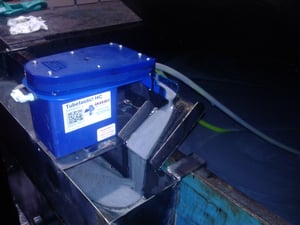 The Oil Viper Tube Skimmers use a tube that floats on the fluid surface and collects free floating oils in water depths as shallow as a few inches. Increased removal rates over other tube skimmers are achieved because its clean-wipe system ensures the tube is oil-free when it returns to the tank.
My oil skimmer isn't picking up oil from my coolant sump like it did a few days ago. What is going on?
Your coolant may contain rust inhibitors that are coating the metal belt causing a barrier between the the belt and the oil. Try changing to a synthetic belt material such as Elastomer or Polymer. Rust inhibitors do not affect them.
---
To learn more about oil skimmers, please contact our experts at 440-543-7400 or visit our website: www.abanaki.com
How Do Oil Skimmers Work?