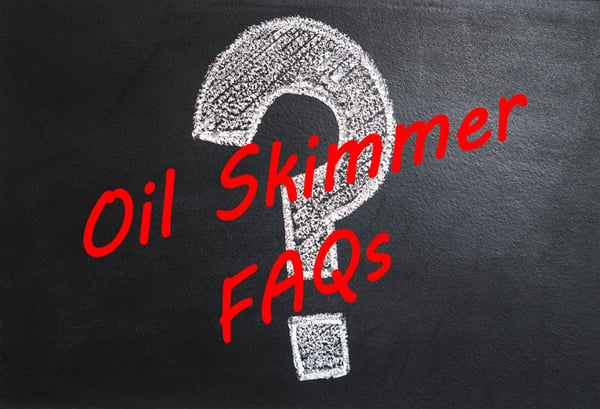 How exactly does an oil skimmer work? Do I have to place the skimmer directly where the oil is collecting?
An oil skimmer is a device that uses a belt, tube, or disk placed directly into the product containing oil. The belt, tube, or disk attracts the oil by breaking the surface tension of the water and then runs back to the machine to be wiped clean. If your skimmer is sized right, it will be able to pull the free-floating oil from anywhere in the tank or pit. Oil skimmers should be purchased more by size than by the volume of oil to ensure you are able to skim from the whole surface area.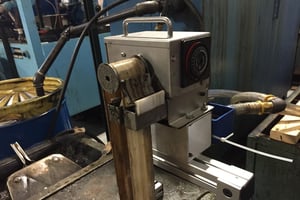 How can I fix the slipping belt on belt skimmer?
Check to make sure there are no obstructions on the belt as it passes through the wipers. Check to make sure that the tail pulley (bottom roller) turns freely and is free from obstruction. Sometimes the coolant/oil combination in the application can be extremely slippery, making the belt slip. Try adding a ½˝ spacer between the stabilizer bar spring and the mounting base plate to provide extra tension on the belt. The added resistance should keep the belt from slipping.
How many parts per million (ppm) will the oil skimmer get my oil level down to?
Abanaki oil skimmers have satisfied EPA requirements of leaving less than 5 ppm of oil in water. In addition, with an Abanaki Oil Concentrator, the oil skimmer will pick up less than 1% water with the removed product.
---
To learn more about oil skimmers, please contact our experts at 440-543-7400 or visit our website: www.abanaki.com
How Does Abanaki Model 8 Belt Oil Skimmer Work?