A machine shop outside of the US was having difficulty keeping its coolant clean. The shop owners were continuously getting tramp cutting oil in the coolant reservoir, despite the efforts made to prevent that from happening. Coolant is costly to replace and dirty coolant has to be changed out regularly. If dirty coolant is kept in a machining process, numerous things will start to go wrong. First, a foul rotten-egg odor will develop due to bacterial buildup in the coolant. Another problem that most machine shop operators are more than aware of is the cost of buying and disposing of coolant. Dirty coolant can also cause health problems for those that work around or with it. All in all, dirty coolant is an expensive and hazardous problem to have.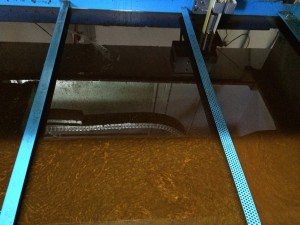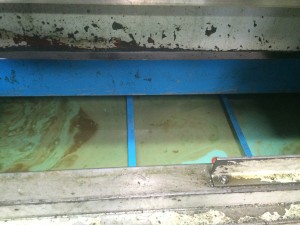 This customer wanted to fix its coolant troubles as soon as possible and contacted Abanaki corporation for assistance. Abanaki suggested the facility utilize a Mighty Mini Oil Skimmer in its tank to help remove the tramp cutting oil from the coolant. Within the first five hours of operating the Mighty Mini in the tank, the shop operators were able to remove up to 6 liters of oil from the machine. Removing the oil left them with clean coolant they could reuse and help them eliminate the need of having disposal costs. The shop operators and shop owners were "completely convinced in the reliability of the [Abanaki] product."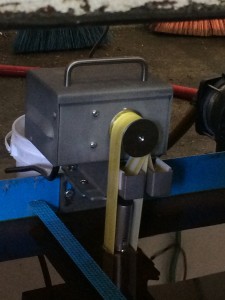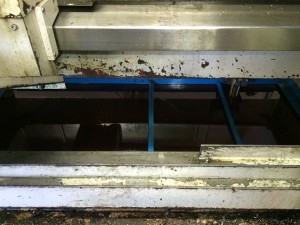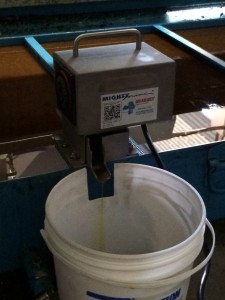 The Mighty Mini is the ideal solution to unwanted oil in coolants and parts washers therefore extending the life of coolant and wash water! This oil skimmer can remove 1 to 2 gallons of medium weight oil per hour. Its stainless steel construction enables it to operate in harsh chemicals and heat while its integrated timer lets it run only when needed. The Mighty Mini Oil Skimmer is designed to minimize water content in the disposed oil; however the optional Oil Concentrator® will further reduce the water content in the oil to less than 2%. This provides tremendous cost saving if the oil is to be recycled or disposed. It is compact making efficient use of available space… it fits underneath most CNC machines as well as inside parts washers. The small footprint even allows the Mighty Mini SST Oil Skimmer to fit through the bung hole of a 55 gallon drum! With belts specifically selected for your application available in lengths of 6, 12, 18 and 24″, this Oil Skimmer has endless application possibilities.
To learn how the Mighty Mini can save your shop money on disposal costs, click the photo below.