Our belt oil skimmers are used in industrial wastewater treatment applications quite frequently. An international manufacturer in the power transmission industry has been using our Model 4 belt oil skimmer as part of its manufacturing process for more than 2 years . The facility utilizes a poly belt on the Model 4 that is used in the parts washer, and it runs at roughly 140°F. The skimmer runs 8 hours a day and efficiently skims the oil out of the parts washer and helps to eliminate the company's disposal costs. After more than 2 years of consecutive operation, the plant operators are just now replacing the poly belt and wiper blades.
There are many reasons why so many facilities use the Model 4 oil skimmer as part of their industrial wastewater treatment. The Model 4 oil skimmer is designed to last for many years. With the proper configuration it can handle liquid temperatures up to 212°F, and the pH of the fluid can range from 3 to 13. Belts are specifically selected for your application (see Belt Selection page). The skimmer drive includes an oil filled gear reducer with bronze gears and ball bearings. The motor, reducer, and powder coated finish of the weldments give the Model 4 exceptionally long life, even under the harshest conditions.
To read more about how the Model 4 and many other skimmers from the Abanaki line are used in industrial wastewater treatment applications, click the photo below!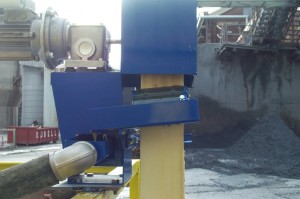 Click here for further information about belt oil skimmers that are used in industrial wastewater treatment applications