Well, if you don't have time to sit down and prepare a list of important changes you want to make at work, Abanaki 7 ½ easy "oil skimming" ways to keep in 2017 might be your best bet. If you are looking for effective ways of changing your work life for the better, then you'll be sure to find tons of useful information here.

1. Stay Healthy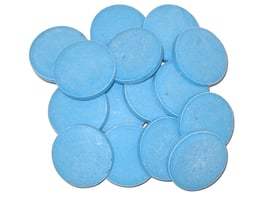 If you are dealing with coolant at work regularly, "rotten egg" odor and anaerobic bacteria buildup are the common health hazard. In order to eliminate and avoid those hassles, Abanaki Coolant Mints and Aerator will put an end to that nasty smell and bacteria spreading. Having "fresh" coolant can also extend its usefulness and effectiveness, reducing the expense on maintenance and coolant replacement.
2. Saving more money

Companies always look for effective ways to remove oil from water or coolant to reduce costs and the liability of proper disposal. There are many instances where companies have turned their disposal costs into income. By using an Abanaki oil skimmer to remove oil from the coolant, one company was able to sell its used oil to be recycled instead of being charged to have the oil-contaminated coolant disposed of. Another money saving benefit was an extended coolant life resulting in lower coolant and maintenance costs. Because of this, the Abanaki oil skimmer paid for itself in a short period of time.
3. Get more quality sleep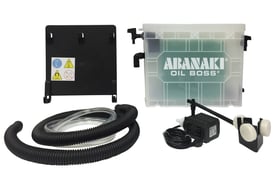 Keeping coolant clean is imperative. Dirty coolant can generate smoke, that all too familiar "rotten egg" smell, and bacterial issues, which can become a health hazard to shop workers. The Oil Boss skimmer keeps coolant free of oil and extends tool and coolant life. The Oil Boss Oil Skimmer uses patent-pending Magni-Cling™ technology to cling to the side of machines, keep aisles free of clutter and avoid the risk of kicking containers and causing spills. The Oil Boss's unique Surface Sucker™ removes all floating oils. A small footprint fits very tight sumps. NO more nightmares! Let Abanaki Oil Boss do all the "dirty work", so you can go home and sleep tight.
4. Adopt a "cute skimmer" pet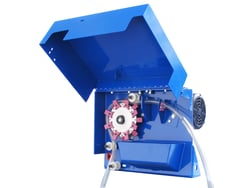 Abanaki manufactures a wide variety of oil skimmers to meet any size application. From a small coolant tank in a CNC lathe to a scale pit in a steel mill, Abanaki can supply a skimmer to do the job. We manufacture skimmers that can remove from 1 gallon per hour to 200 gallons per hour. We also offer turnkey systems with variety of motors, heat options, stands, and oil concentrators. There are plenty of oil skimmers you can choose from.
5. Spend more time with people that matter
Abanaki has been the leader in oil skimming technology for over 60 years. Unlike others, oil skimming has remained our specialty. Call 1-800-358-SKIM to speak with one of our technical sales representatives to specify the proper oil skimmers for your particular application.
6. Stop procrastinating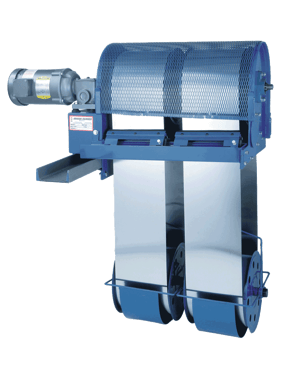 Abanaki has never lost touch with its heritage of innovation, discovery and environmental stewardship. Through the years, Abanaki has emerged as the world leader in oil skimming solutions, serving industries as diverse as iron and steel, wastewater, paper, food processing, automotive, environmental remediation and recycling. With a guiding principle that has become a corporate motto, "Clean Our World" is the philosophy we have in mind when servicing our customers. Based out of Chagrin Falls, Ohio, our state-of-the-art facility ensures Abanaki will meet current and future customer needs with an exciting generation of products that will become the industry standard for performance, productivity and pollution control.
7. Reduce stress
There are so many advantages of using Abanaki oil skimmers: Reduction of disposal costs, recycling opportunities, extend coolant life, esthetic benefits, extend tool life, avoid EPA violations, Hygienic benefits, and many more. Worry no more! Abanaki oil skimmers are your best choice.
7½. Your Oil Skimmer problems, our solutions.
Visit us at www.abanaki.com to find out more information or give us a call at 1-800-358-7546.