Although designs vary, all oil skimmers rely on specific gravity, surface tension and a moving medium to remove floating oil from a fluid's surface.
Floating oil and grease cling to skimming media more readily than water, and water has little affinity for the media. This allows skimming media in the shape of the belt, disk, drum, etc. to pass through a fluid surface to pick up floating oil and grease with very little water. This oily material is subsequently removed from the media with wiper blades or pinch rollers.
Oil skimmers offers a simple, dependable and effective solution for removing oil, grease and other hydrocarbons from water and coolant. In some cases, operating an oil skimmer alone can achieve the desired level of water purity. In more demanding applications, oil skimming is a cost-effective means of removing the worst of the oil contamination while protecting more sophisticated methods such as coalescers, membrane filters and chemical processes.
Parts Washers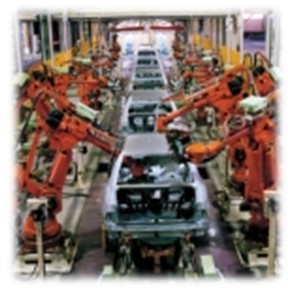 Floating oils re-contaminate parts as they are removed from a wash tank. Oil skimmers can remove this oil. The benefits of using an oil skimmer are oil-free parts and extended fluid life.
Solution: The stainless steel Mighty Mini is a compact belt skimmer designed for parts washers and machine tool coolant sumps. With its large discharge trough and small operating space, the Mighty Mini fits almost anywhere.
Alternative: Tote It, Model 4, Model 8
Heat Treating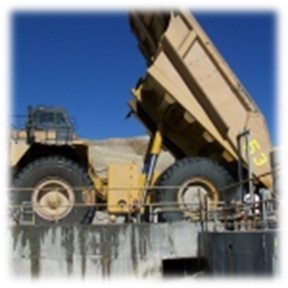 Quench oils that must be removed from heat treated parts can be recaptured for re-use or disposal. The results are lower quench oil costs, prolonged wash water life and lower disposal costs.
Solution: The Tote-It's patented design is a dependable and effective means of removing free floating oil from water. The single assembly unit can be used in any application where 115 VAC, 60 or 220V, 50 Hz power is available. The Tote-It utilizes a continuous belt and wiper to remove up to 12 gallons of oil per hour from the fluid surface.
Alternative: Model 4, Mighty Mini
---
To learn more about oil skimmers, please contact our experts at 440-543-7400 or visit our website: www.abanaki.com
---
Abanaki has a new reference that can help you choose the right skimmer and the right size to ensure years of worry-free operation.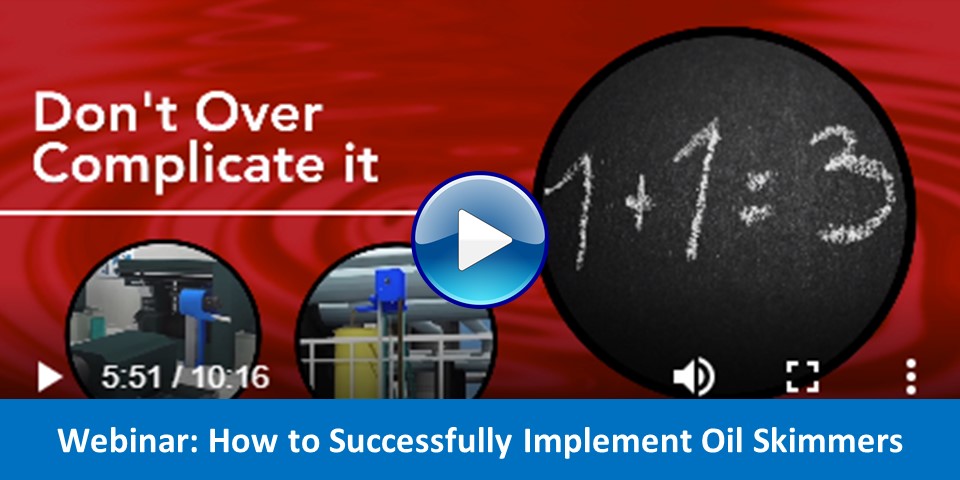 Click button below to access our "How to Successfully Implement Oil Skimmers" webinar to learn how to get the most out of your skimmer.