Tramp oil got you down? Is your product quality being affected by floating oil? Have you asked yourself how you remove oil from water effectively and efficiently?
Coolant Maintenance
Coolant maintenance should always be a top priority in shops. Dirty machine coolant can cause a multitude of problems for manufacturing facilities and CNC machines. Not using clean coolant can cause health issues in the workplace, reduce the life of the equipment used, and can significantly slow a process down. All of these factors lead to loss in production which leads to loss in profit for companies. And while recycling steel, aluminum, paper, and glass is readily accessible, recycling coolant is not. Additionally, the cost of recycling used coolant can be very expensive.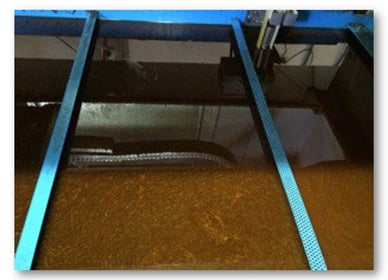 Coolant Skimmers Help Reduce Costs for Machine Shops
Coolant skimmers typically don't come attached to CNC machines when they are newly bought. This is because nobody wants to admit that the brand-new machine is eventually going to leak oil into the coolant. This looks good on paper, but there is a reason why so many coolant skimmers are bought annually. CNC machines are bound to have at least a small amount of oil leaking into the coolant at some point. The skimmer will remove this oil from the top of the coolant for disposal. Without some type of coolant skimmer, the coolant life will be dramatically decreased. These small coolant skimmers will save you money throughout the operational life of your CNC machine.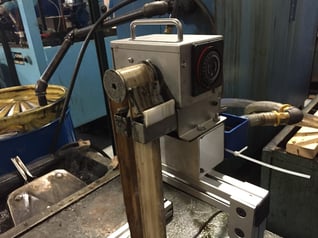 Coolant skimmers help machine shops extend the life of their coolant by removing free floating oils. In today's economic conditions every company is trying to look at ways to reduce costs and increase efficiency. Coolant can be a major expense but is a necessary evil. Abanaki offers a complete line of coolant maintenance products that go beyond coolant skimmers to offer various solutions for other coolant problems. The coolant maintenance line addresses concerns about coolant life as well as that rotten egg smell and small spills. If you have coolant in your machine shop, you need a coolant skimmer. See our full line of coolant skimmers here.
---
To learn more about oil skimmers, please contact our experts at 440-543-7400 or visit our website: www.abanaki.com
---
Abanaki has a new reference that can help you choose the right skimmer and the right size to ensure years of worry-free operation.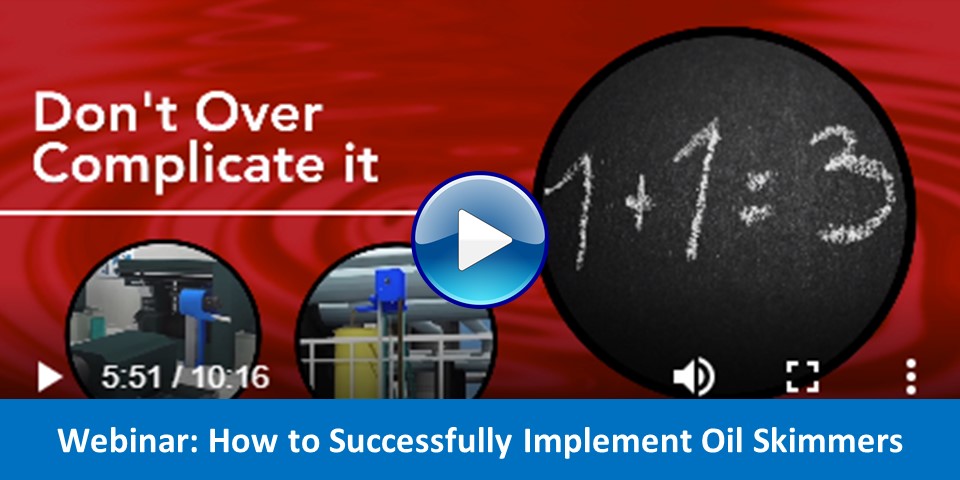 Click button below to access our "How to Successfully Implement Oil Skimmers" webinar to learn how to get the most out of your skimmer.